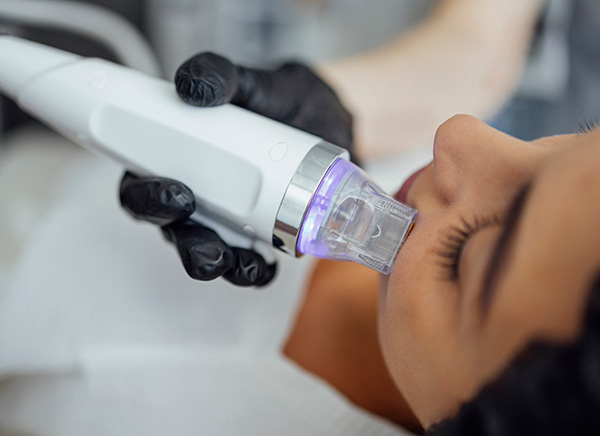 If you're dealing with skin imperfections like wrinkles or acne, then RF microneedling could be an excellent treatment option for you. This minimally invasive cosmetic procedure is relatively quick and requires little to no downtime. RF microneedling in Houston is perfect for helping you achieve clearer and more youthful skin.
What Is Radiofrequency Microneedling?
Radiofrequency microneedling combines two effective technologies to stimulate the natural growth of collagen in the skin. Microneedling uses fine microneedles to create microscopic wounds in the skin tissues. The body naturally responds by producing collagen and elastin at an advanced rate.
During the treatment, radiofrequency energy waves are emitted into the skin layers to create additional safe and controlled microinjuries in the tissues. This makes your body work even harder to repair and rejuvenate your skin. The results from the combination of both radiofrequency and microneedling far outshine microneedling on its own.
Am I a Good Candidate for RF Microneedling?
RF microneedling at Pluvia Medical Spa can be a very effective procedure for many men and women who are suffering from skin imperfections like wrinkles, acne, and acne scars. Good candidates for this treatment have skin imperfections that they would like to address.
Those who are taking anticoagulants, have a skin disease in the treatment area, are pregnant, or have a history of poor wound healing should not undergo this procedure.
The Treatment Session
When the procedure starts, the skin will be adequately sanitized to ensure the best results possible. An anesthetic will be used to help numb the skin and prevent pain during the procedure. This can be done topically or through a local injection.
Next, the RF microneedling device will be moved evenly along the problem areas of the skin. As the microneedles are inserted, the RF energy waves are released through their tips. Once the entire treatment area has been covered, a topical solution will be applied to minimize any discomfort after the procedure.
RF Microneedling Aftercare
Some patients report slight swelling and redness after undergoing RF microneedling. Applying a cold compress can help to ease these symptoms. It's best to avoid direct sunlight for at least a week after the procedure. You should also avoid putting on makeup or other skincare products for at least 24 hours after the procedure.
Radiofrequency Microneedling Results
Because radiofrequency microneedling relies on your body's natural immune response, results won't be instant. Rather, they will become visible about three to six months after the procedure is performed.
The results typically last for around one year. Most patients need to undergo around four treatment sessions to get the results that they desire. Sessions are typically scheduled every three to eight weeks, depending on your specific circumstances.
"
"I have had a wonderful experience with Dr. Lahiri and her staff. I could not recommend her highly enough!"

RF Microneedling Cost
Several factors can impact the price of RF microneedling. The size of the treatment area and the number of treatment sessions required can affect the total cost. The exact issues being addressed can also play a role in the overall price.
Schedule a Consultation
Radiofrequency microneedling in Houston is a great way to say goodbye to those unsightly skin blemishes. Contact Pluvia Medical Spa today to schedule a consultation.
Related Links